I'm gonna share the great news in my professional career that I can call myself Magento 2 Certified Associate Developer. One step at a time.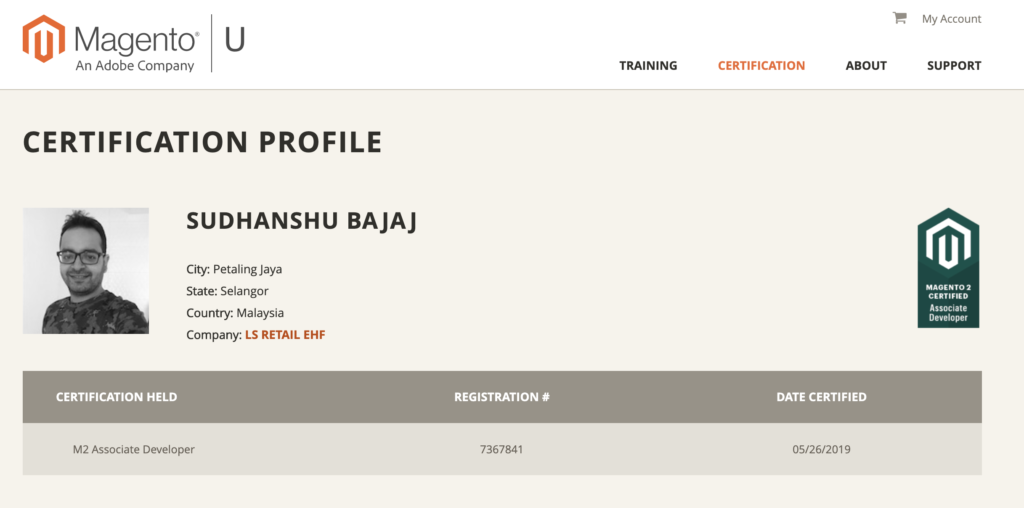 Preparation Steps
Learn from Magento 2.3 doc
Going through Fundamentals of Magento 2 Development as a first step
Like everyone recommended me to follow SwiftOtter Study Guide here. I would recommend the same.
Practical implementation as well as understanding the every topic mentioned in the Study Guide. Download the Study Guide here.
About the Exam
No hard-copy or online materials may be referenced during the exam
60 Multiple Choice questions in 90 minutes to complete the exam
Minimum Passing is score 68% which is around 41 questions to be answered correctly.
Based on Magento Open Source (2.3)
Exam Experience Tips
There are NO questions on old schema or data upgrade/install/recurring, just concentrate on Magento 2.3 Declarative Schema
Scopes (Global/Default, Store, StoreView) of every section is important to understand
Admin Menu and ACL, practical implementation of how to add/modify sequence of the menu and its permission.
XML tags, my account section changes, theme and template hierarchy are important to try hand on.
Plugins/Observer examples try at your end
Understand the areas (adminhtml, frontend, webapi_rest, webapi_soap) usage, given .xml belongs to which area questions.
For functionality changes, all questions were based on business logic and they ask the best approach or keeping simplicity in mind or upgradability in mind etc.
Buying SwiftOtter Practise Test is also worth
For Example Questions please do watch this video from Mage Titans.
Hope this is helpful. Please share your comments below if you need any help or have any questions.